Welcome to the Learning.net Learning Center
Our new Learning Center serves two main purposes:
Learning.net wants to share with the Internet public new online courses that we consider outstanding.
We hope you like the ease of use (from the learner's standpoint) and flexibility of the system. We hope you like it so much that you'll consider asking Learning.net to build a learning center for you.
There are two varieties of online courses available on this site. You can view more information by selecting the Course Catalogs link above.
Online, self-study courses are available in a variety of subjects that illustrate the variety of courses that are available across learning platforms. Online self-studies have become highly interactive and engaging for learners. These courses can be built in SCORM compliant, rapid authoring tools like Articulate, in Flash by talented programmers, or in LMS' native authoring tools. Trellis, Learning.net's LMS, includes a native authoring tool.
Learning.net's Learning Center also offers a variety of web seminars. These change from time-to-time and are also archived as self-study courses after presentation. We have integrated Microsoft's Live Meeting with Trellis so you go directly from our course catalog to launch a course in which you've enrolled.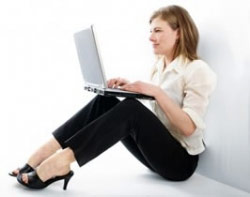 In order to use this site you need to create a Learning.net account. Follow the link on this page to do that. Once you have an account you can complete a free course or enroll in a course which you purchase. Either way the course will be available in your transcript (the My Courses page).
Thanks for visiting our Learning Center. Check back often for new course offerings.